STMicroelectronics STM32F405RGT7TR, 32bit ARM Cortex M4 Microcontroller, STM32F4, 168MHz, 1.024 MB Flash, 64-Pin LQFP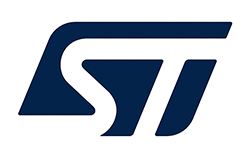 RS Stock No.:

791-7769

Mfr. Part No.:

STM32F405RGT7TR

Brand:
This image is representative of the product range
View all Microcontrollers
---
On back order for despatch 03/09/2024, delivery within 10 working days from despatch date.
RS Stock No.:

791-7769

Mfr. Part No.:

STM32F405RGT7TR

Brand:
Legislation and Compliance
---
Product Details
STM32F405/415 Microcontrollers, STMicroelectronics
The STMicroelectronics ARM Cortex STM32 F405/415 ranges of microcontrollers are for embedded applications. The high performance STM32 F4 series 32-bit Flash MCU offers floating point unit (FPU) and digital signal processing (DSP) with industry standard core architecture.
ST's 32-bit ARM® Cortex™ M4 core operates on the 168 MHz range with integrated peripherals including ADCs, DACs, timers and a crypto/hash processor (STM32F415 only) which provides hardware acceleration for AES 128, 192, 256, Triple DES, and hash (MD5, SHA-1). ST's ART accelerator and the dynamic power scaling enable low current consumption in run mode.

USB OTG (High Speed support)
Audio: audio PLL and 2 full duplex I²S
Communication interfaces: USARTs, SPI, I²C, CAN, SDIO
Analogue: 12-bit DACs, 12-bit ADCs
Timers: 16-bit and 32-bit (168MHz)
Flash memory: 1MB; SRAM: 92KB
STM32F415 only: integrates a crypto/hash processor
Analogue true random number generator
Operation voltage: 1.7 to 3.6V
Temperature ranges: -40 to +85°C or -40 to +105°C
For products that are Customized and under Non-cancellable & Non-returnable, Sales & Conditions apply.


STM32F4 Series 32-Bit ARM Cortex-M4 Microcontrollers, STMicroelectronics


The ARM Cortex-M4 based STM32 F4 series of high-performance MCUs with DSP and FPU instructions is an extension of the industry-leading STM32 portfolio towards even higher performance. Up to 180 MHz operating frequency.


Up to 2x USB 2.0 OTG FS/HS
SDIO (Secure Digital Input Output)
USART, SPI, I²C
I²S (Inter-IC Sound) + Audio PLL
16 and 32 Bit Timers
Up to 3x 12-Bit ADC
Low Voltage 1.7 V to 3.6 V
---
Specifications
| | |
| --- | --- |
| Attribute | Value |
| Family Name | STM32F4 |
| Package Type | LQFP |
| Mounting Type | Surface Mount |
| Pin Count | 64 |
| Device Core | ARM Cortex M4 |
| Data Bus Width | 32bit |
| Program Memory Size | 1.024 MB |
| Maximum Frequency | 168MHz |
| RAM Size | 196 kB |
| USB Channels | 2 x Device, 2 x Host, 2 x OTG |
| Number of PWM Units | 2 x 12 bit |
| Number of SPI Channels | 3 |
| Typical Operating Supply Voltage | 3.6 V |
| Number of USART Channels | 4 |
| Number of UART Channels | 2 |
| Number of I2C Channels | 3 |
| Number of CAN Channels | 2 |
| Number of ADC Units | 3 |
| Length | 10mm |
| ADCs | 3 (24 x 12 bit) |
| Minimum Operating Temperature | -40 °C |
| Maximum Operating Temperature | +105 °C |
| Number of LIN Channels | 1 |
| Width | 10mm |
| Maximum Number of Ethernet Channels | 1 |
| Instruction Set Architecture | DSP |
| Height | 1.45mm |
| Number of Ethernet Channels | 1 |
| Number of PCI Channels | 0 |
| Program Memory Type | Flash |
| Pulse Width Modulation | 2 (12 bit) |
| Dimensions | 10 x 10 x 1.45mm |