We know that Safety doesn't happen by accident and we're here to help you keep everyone safe. With our combination of services and a market leading range of PPE you can depend on us to lead you to safety.
PPE is a legal requirement and we have been developing our offer by working with the leading brands you know and trust. From gloves to safety boots and face masks to safety glasses, we can help. Take a look at the interactive guide below which highlights just some of our extensive range. Or view our Interactive Line Card to see the full breadth of our Personal Protective Equipment range.
New to RS: Blundstone Boots
For almost 150 years Blundstone has been crafting reliable and durable boots to suit hard working Australians.
RS Components is proud to stock the iconic Blundstone brand - which is synonymous with quality footwear in Australia.

Download our NEW Interactive Brochure to view our vast range of Blundstone Boots today!
Your eyes always need protecting at work
How much do you know about safety glasses? This short video can help you find out more. What do they protect you from? How are they tested? Why do you get different colour lenses? How does anti-fog coating work?
Your eyes are vitally important, and we can help you find the right protection for the task you're working on.
Protecting your hands at work
Use work gloves? Do you know if you have the right gloves for your task? This short video gives a brief overview of the types of protective gloves, their features, and why they are right for each task.

Whatever the job you do, or industry you work in we can help you find the perfect glove, with the right level of hand protection and a comfortable fit.
Ask Us for a Quote
Knock down your costs. You don't need to spend time comparing prices for your entire order. Just give us your bill of materials or existing manufacturer part number & we'll do it all for you.
Learn More >
Our Services
Learn more about what services we have in place to help you, from next day to delivery to on-hand customer services.
Learn More >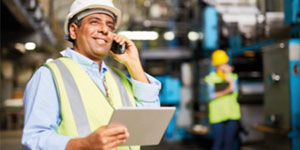 eCommerce Solutions
Get the support you need to make your procurement process as efficient as possible. We are here to help you consolidate vendors, remove complexity and reduce waste within your process.
Learn More >