Featured products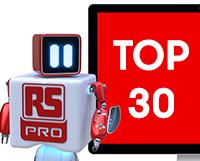 Check out our hottest products!
Don't miss out! Find out what other engineers are buying with the Top 30 most popular products of RS PRO.
Get a volumn discount to save more!
New to RS? GET 15% OFF YOUR FIRST ORDER*
No matter what you are in the market for, RS has you covered with savings from the start.
Enjoy a 15% discount on your first order* over $100 - just add code FIRST15* at checkout.
Fast & Flexible Delivery Available!
Your Smart Choice for Energy Efficiency
A wide and varied range across technologies and industrial uses that works together to deliver improved energy savings and efficiency.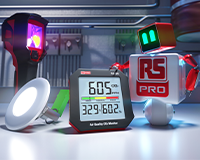 Test & Measurement
We have an extensive range of test and measurement instruments used in electrical and electronics work within our RS PRO range.
Cables & Wires
Check out our high-quality, extensive range of cables and wires such a control and instrumentation cable, ethernet cable and equipment wires.
Connectors
This essential component is used in almost every piece of electrical or electronic equipment that we come into contact with on a daily basis.
Automation & Control Gear
No time for downtime? Explore our range of A&C products from motors to sensors and HMI's to counters.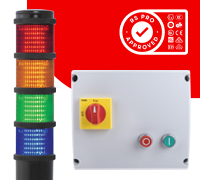 Fasteners & Fixings
Using the correct product to fix and fasten your application can be crucial. We provide quality fasteners and fixings with the technical specifications you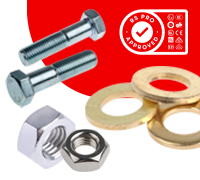 About RS PRO
RS PRO is the only brand that gives you every part you need across all industries at the quality and price you expect. Watch this video to know more about us from our origins, to the results achieved, up to the future direction.
Our Range, Your Choice
RS PRO is Your Smart Choice for industrial supplies.
QUALITY - our Seal of Approval is only awarded to top quality standards
VALUE - one brand that gives huge choice and availability
CHOICE - over 70,000 products to choose from. Continually expanding
3 year warranty avaliable on selected products