Featured products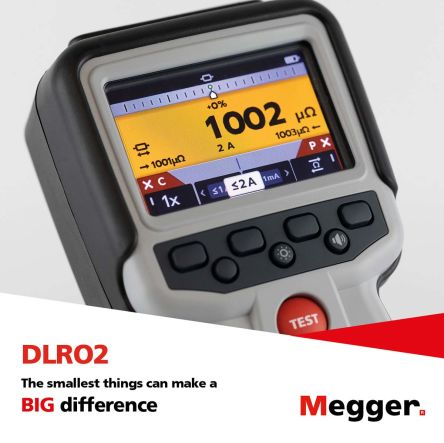 NEW DLRO2 Hand held 2A ohmmeter
Designed to provide fast, accurate, repeatable measurements, even in electrically noisy locations.
For the utility or industrial user, a high level of safety is provided with a CATIII 600 V/CATIV 300 V rating to IEC61010.
The DLRO2 measures low resistance values across a wide range of applications, from railways and aircraft to the resistance of industry components.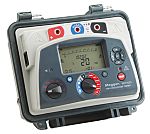 MIT500 Series Industrial Insulation Testers
Robust and reliable testers for high performance in the real-world
Designed for industrial and power distribution applications
Can perform both simple Go No-Go insulation tests + basic diagnostic insulation tests
Earth & Ground Resistance Tester Kits
Shop our range of Megger Earth and Ground testers to test for some of the dangers and potential cost implications of earth spike disconnection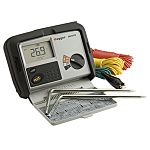 Loop & RCD Tester
Loop impedance & RCD combined 2-wire 500V tester with non-tripping test suitable for systems protected with 30mA or larger RCDs.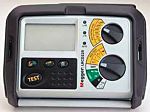 Megger DLR010X Ohm Meter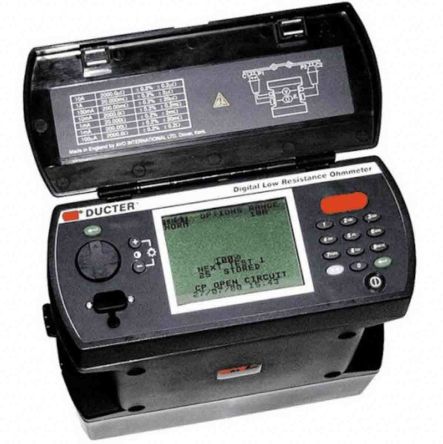 250mW power limit (with optional override) to avoid heating the test sample
Accurate results within 3 seconds
Auto current reversal cancels standing EMFs
Automatically detects continuity in potential and current connections
Multiple operating modes, including fully automatic
In this video, learn when to use DLRO 10A testers, details about testing with this equipment, and applications
Watch more