Beef Cut Guide
A study a few years ago found that the average Australian consumed around 28kg of beef during a year. That is a lot of steak! Beef has such a variety of different cuts, with many unique and wonderful flavours, it's no wonder it's so popular.
Scroll down to the bottom of the page to see our safe internal cooking temperature recommendations
POPUP
Click Cut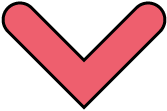 choose cut
knuckle
silverside
topside
rump
tenderloin
striploin
hanger
oxtail
skirt
shortrib
cuberoll
shin
brisket
chuck
offal
leg
chump
tenderloin
shortloin
shank
forequarter
neck
loin
forequarter
belly
tenderloin
loin
hock
leg
Breast
leg
back
wing
neck
Beef tongue can be a tough piece of meat, and so is served well with a slow cooking method. However, if treated right this piece of meat can be a delicious alternative to your usual cut.
Safe Internal Cooking Temperatures